About Sports Promos UK
Sports Promos supply branded workwear & sportswear, bags & accessories, sports bottles, travel mugs and drinkware, first aid, health & safety supplies and much more to companies, clubs, teams and other organisations across the UK and worldwide. We are part of the Promos Central Group of branded product websites and our customers include companies large and small, from Premiership clubs, to community sports groups.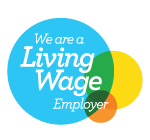 Our Commitment to You
We aim to reply to all inquiries on the same working day, provide competitive quotes on like for like products, and if you have a tight deadline, we will do everything in our power to help you meet that deadline.

We supply only the highest quality products so your logo, brand or message is always seen in the best possible light.

If you have any comments or feedback please do let us know. We welcome all feedback as a chance to provide you with an even better service.
Our Values & Customer Testimonials
We are proud to be a living wage employer. The Living Wage is set independently and is designed to ensure a fair day's work receives a fair day's pay.

We have developed mutually beneficial relationships with suppliers over a period of many years which helps us to ensure that all our products are high quality and manufactured in a way which reflects our values.
Promos Central
Promos Central is our portal to a world of bespoke corporate gifts and branded products.

We supply lanyards, ID cards, ID cardholders & badge reels, mouse mats, counter top and desktop mats, clothing labels, keyrings, sweatbands, mobile accessories, silicone bands and much more!